Centaur - 9.3" Horse Dildo With Lifelike Skin Folds & Bulging Muscles - Laphwing
FREE Shipping On Orders $79+
Tell more about your product, care instructions, country of origin, manufacturer information, matching colors and accessories.
Description
Shipping Methods
9.3in soft liquid silicone realistic horse dildo with strong suction cup
PHOENIX-CENTAUR is a huge. fantasy-themed dildo for advanced players. It's inspired by the centaur. and if you yearn for the incredible stimulating effects of its lifelike skin folds. bulging muscles and veins. and pronounced head with frilly spine details. then this centaur dildo is sure to fulfill many of your naughty fantasies. It is 12 inches long and has super strong suction cups for hands-free play on any smooth surface for maximum pleasure. Long and thick. the DILDO easily hits your G-spot and deepest depths. and the perfect size makes it the ideal sex toy for deep-throat training. Made of luxurious liquid silicone. it is safe. soft and easy to clean.The appealing  gold and tantalizing dark raspberry will host your pleasure and satisfy your every desire! Order it today and enjoy it!
SECRECT PACKAGING: All Laphwing adult toys will be delivered in dedicated sealed discreet boxes without leaving any sensitive words. Please contact Laphwing if you have any problem with this sex toy.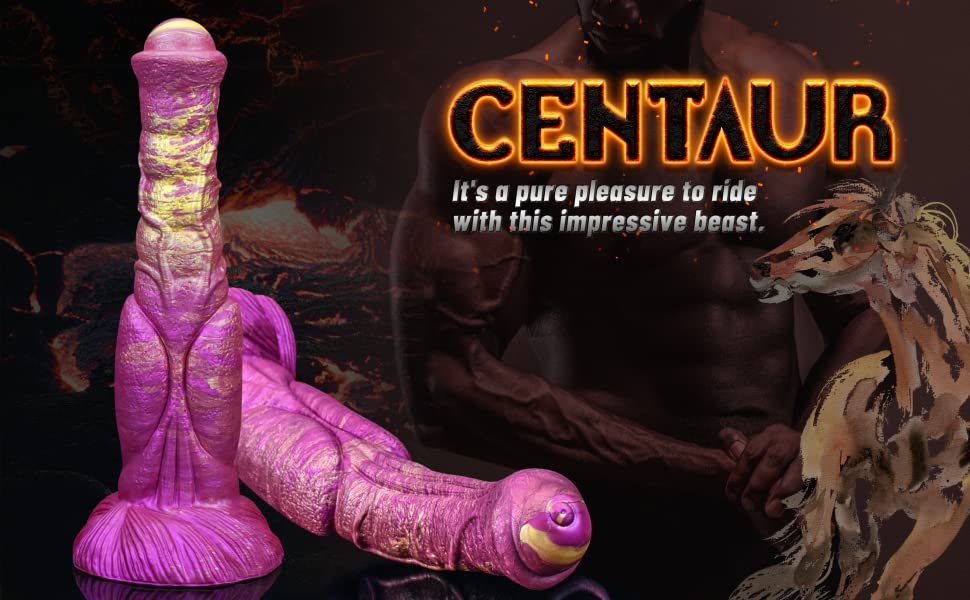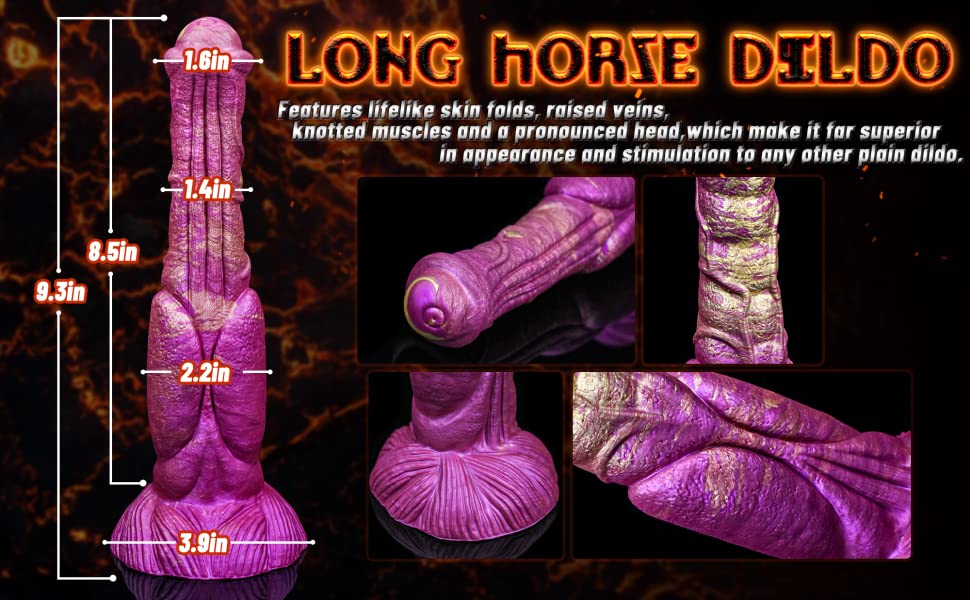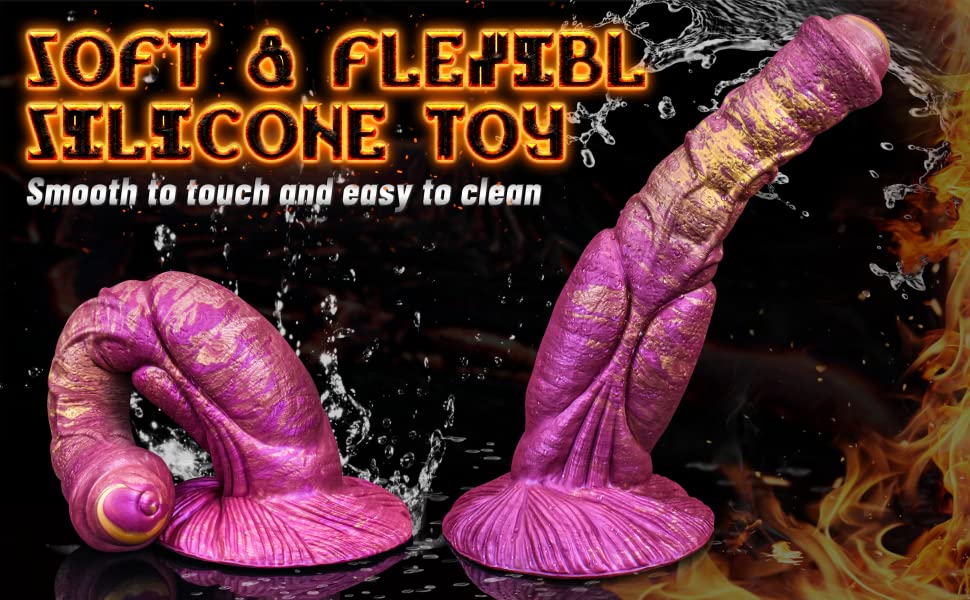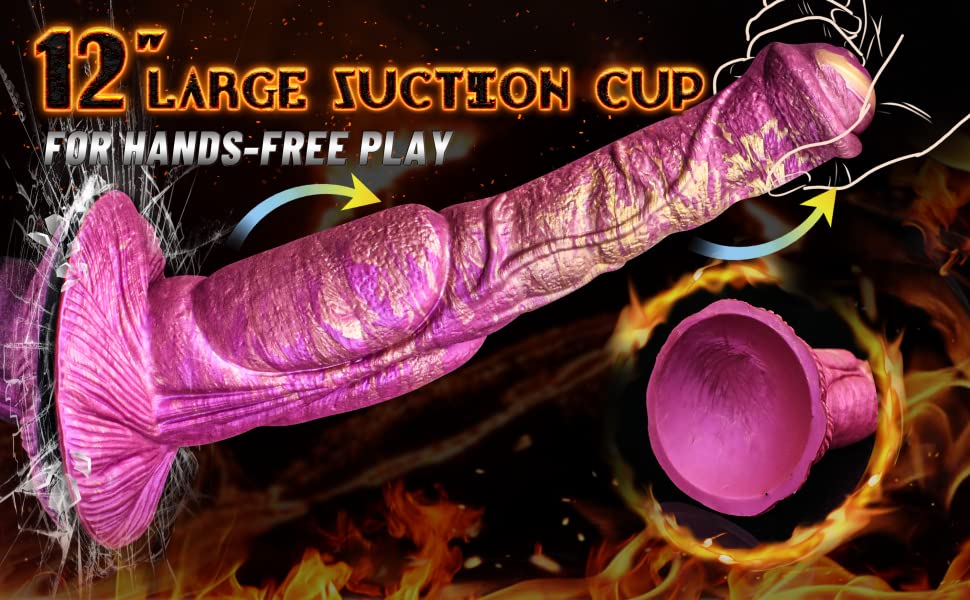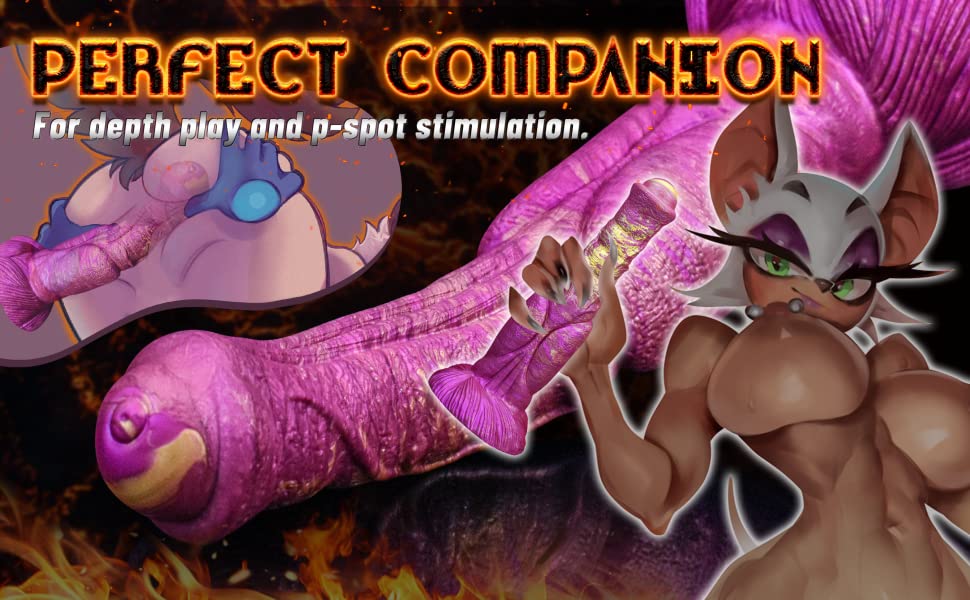 This toy has excellent quality from the toy down to the packaging. I was impressed when I opened it to find the box supporting the toy. The toy is true to the description both in size and feel. The picture shows the dildo as purple, but mine was red; I didn't care about the color and did not even notice because I was too excited to put it to use.
The material is high-quality silicone and very, very soft. I could best describe it by comparing it to a foam toy football. Depending on your needs, this could be good or bad. As a male user, the toy did not perform as well as I would have liked; I am very finicky about my toys. I like to ride my toys, and this dildo was too soft as it kept coming out. However, it was okay for manual use. The consistent size of the top half is good for thrusting, and the bottom half gives a nice full feeling. The toy tapers smoothly to the thickest part, making it easy to work up to.
I would highly recommend this toy to beginners and those looking to upgrade from the average dildo to something different.