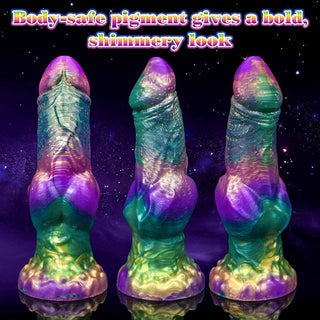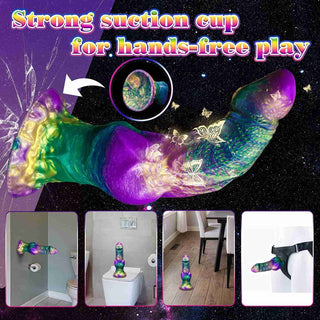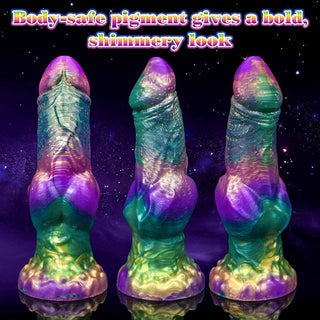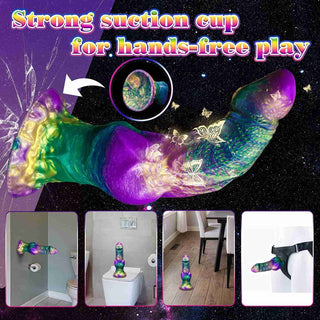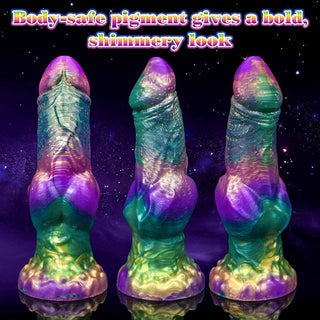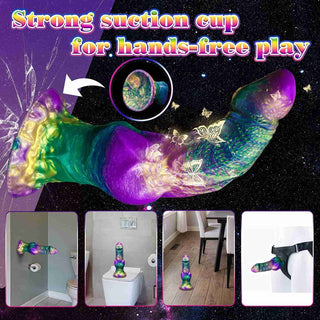 Sytry-Green 9.1" Fantasy Monster Dildo With Big Knot - Laphwing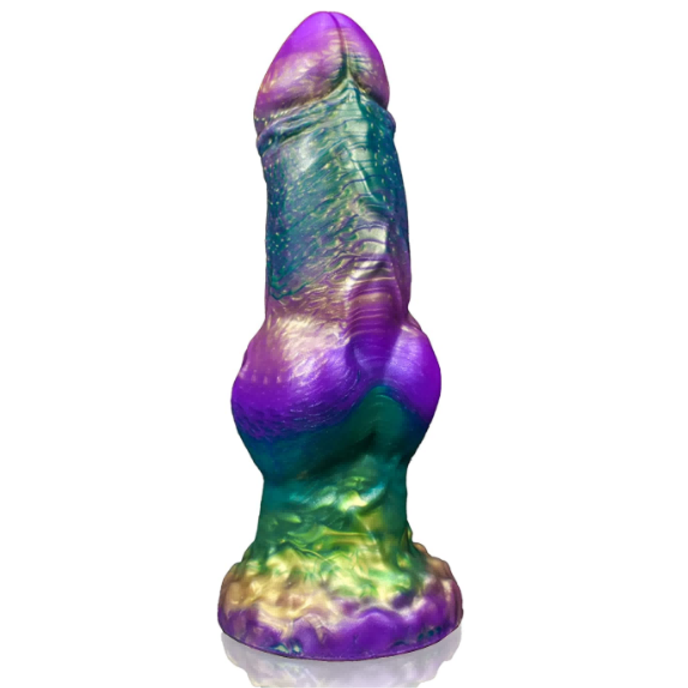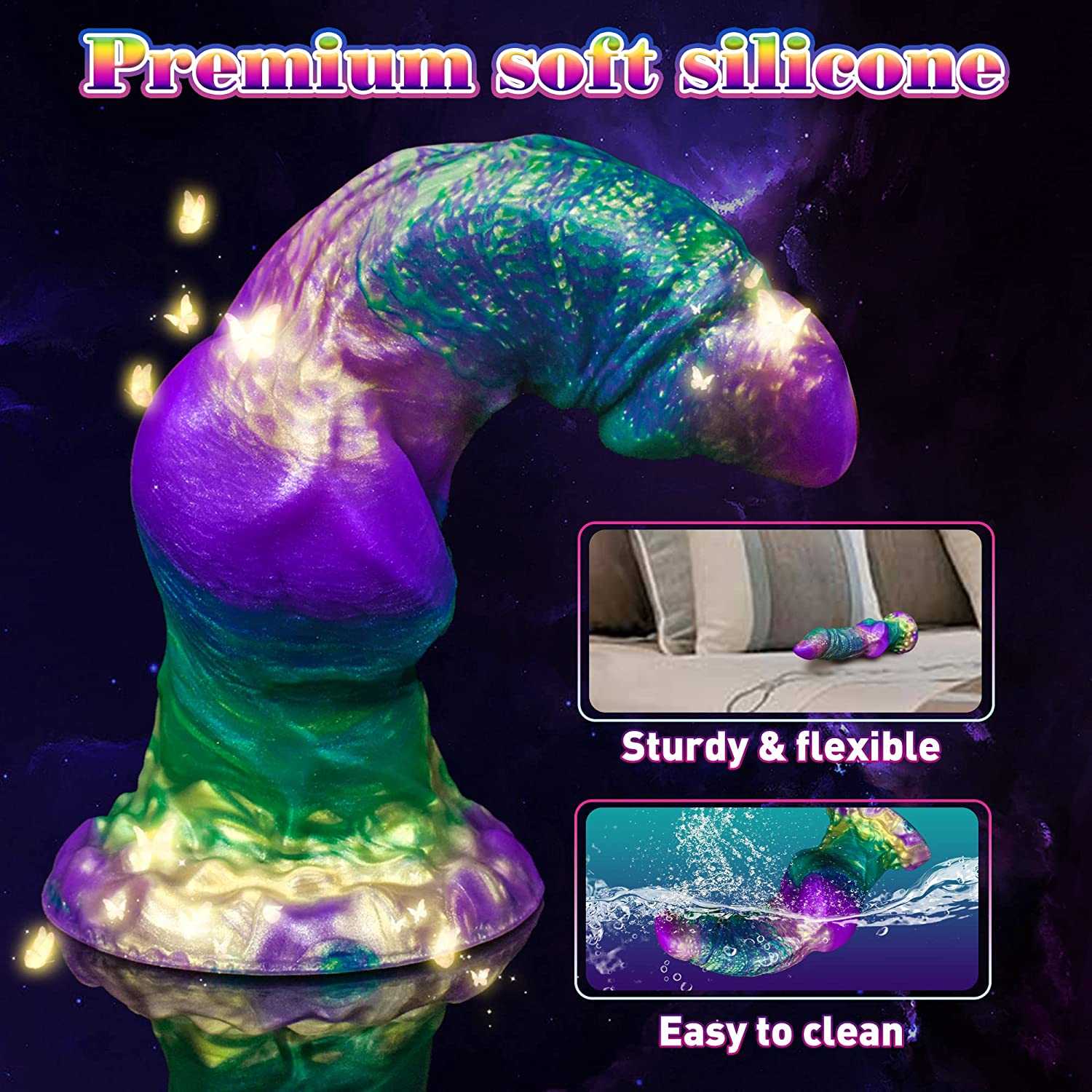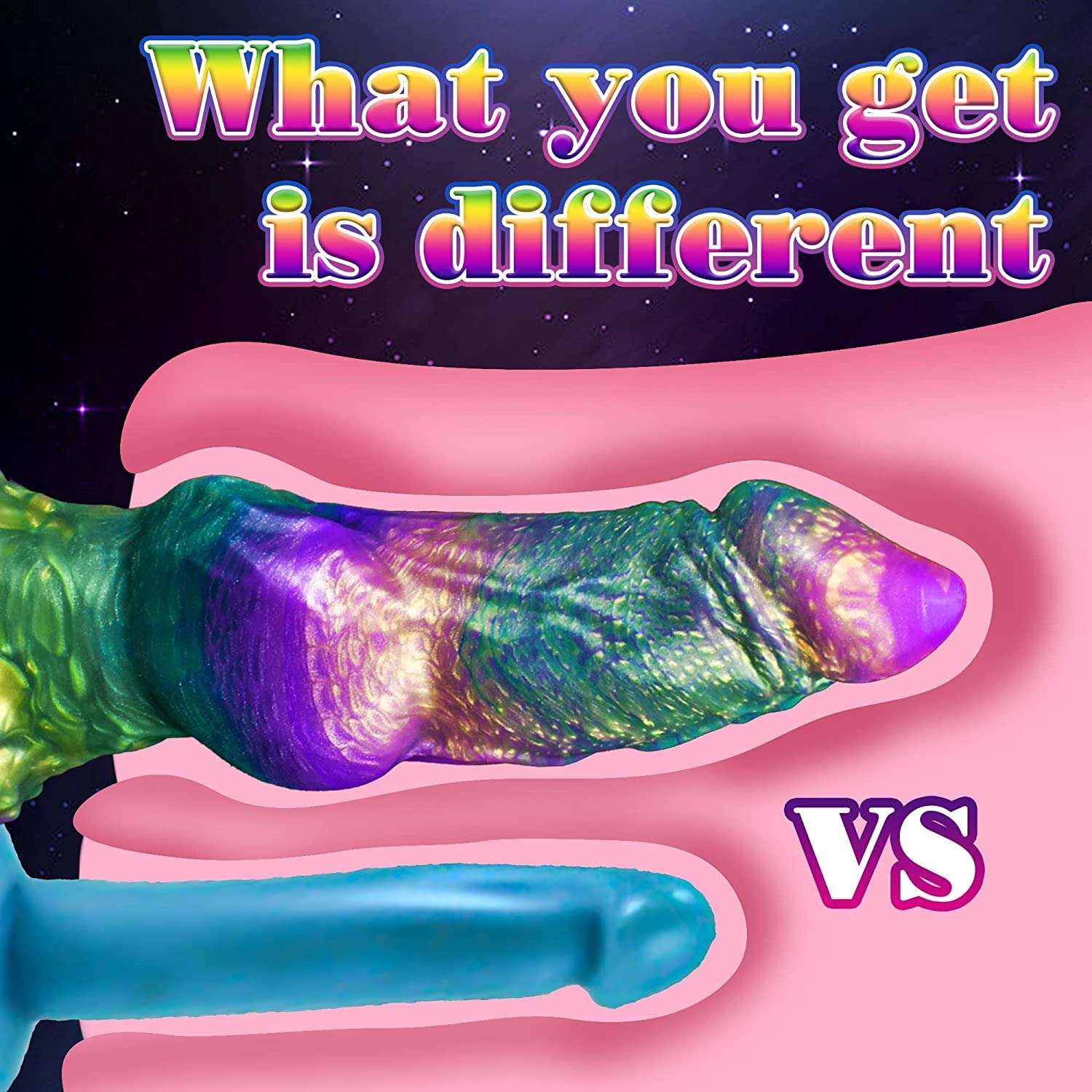 Description
Shipping Methods
9.1 inches - Fantasy dildo - g spot dildo - strong suction cup
HUGE FANTASY MONSTER DILDO: Sytry is a series of fantasy dildos. They simulate the penis of adult wolves, with a bulge near the base. The dildo is 9.06'' long, 8.15'' in insertable length, and the base perimeter is near 12''. It has stout glans, raised veins, flexible shafts and a great knot. As you adjust to its size and go deeper, the fulfilling feelings of the great knot will propel you to heaven.
Sytry is made of premium silicone, odorless,easily bendable and soft in touh. Besides, the color isn't simply painted on, but applied by exquisite color mixing craftsmanship, so no worry about color leakage or fading.
3.54" DIAMETER STRONG SUCTION CUP: When we designed this dragon dildo we took into account that its size and weight would pose a great challenge to the suction cup. So now, with the 3.54'' dia strong suction cup, you can attach it to any smooth surface to enjoy hands-free fun.
SECRECT PACKAGING: All Laphwing adult toys will be delivered in dedicated sealed discreet boxes without any sensitive words visible. Please contact Laphwing if you have any problem with this sex toy.
Very good in general almost exactly what I was looking for but just beware that it is REALLY thick. The knot it really big as well. If that is what you are looking for then this is for you! If you are new to knits though I would recommend starting a bit smaller.
You might bottom out before you get to the important part if your not ready for it! After some work it was in with a little discomfort due to length. Just an FYI if length is an issue for you. Supper nice texture and firmness.
The material is great and customer service could not be better!