Curve G 8.27" Rabbit Vibrator Easy to insert & Stimulate the G-spot - Laphwing
Description
Shipping Methods
Get this for yourself or your partner for a fulfilled life.
8.27 inch Ergonomic design G spot stimulator made of premium silicone that meets medical standards
CURVE G is a rabbit vibrator with the perfect size for a beginner. If you're looking for little solo or partner fun. then you should try this one. It is lightweight. easy to insert. and effective in stimulating the G-spot once inside. The shaft of the rabbit vibrator is curved with raised textures designed for ultimate G-Spot stimulation. And it's awesome how the vibrations of the main motor send messages deep inside you. while the rabbit fiddles with your balls or clit. ensuring to set the desire burning.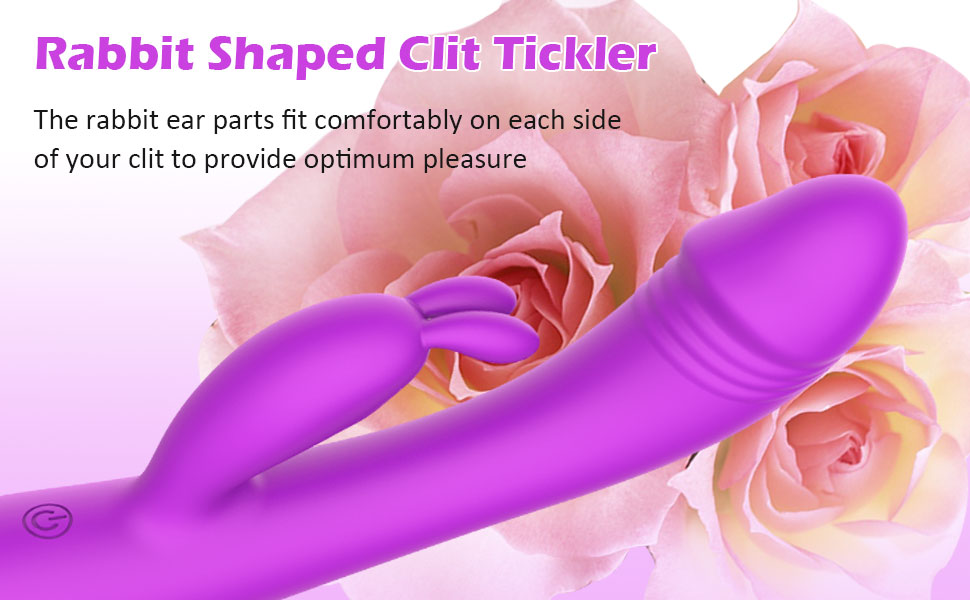 I've tried so many products, and I go back to this rabbit every single time. I keep several on hand. The material is soft, and the flexibility of the shaft make ALL the difference. If you're not buying toys that curve to fill your body, this is your sign to start! The battery lasts through multiple sessions, and charges quickly.
Good little toy. Has multiple speeds and patterns to choose from. Only thing that would make it better is if it heated up. If you're looking to have a little solo or partner fun then this is a must.
Right out of the box my orgasm was amazing. I have never used a vibrator before and obviously i have been missing out!!! My husband was the one that helped me with it:)
This little guy delivers as promised. Lightweight and quiet. I would definitely recommend.
It is powerful and the size is comfortable! Very relaxing and satisfying. Hits all my g-spots and highly recommended to every ladies looking for pleasurable toy even for beginners!
Easy to clean after each use and comes with the pouch. Long lasting power and definitely will not keep you hanging in every charge, even after multiple usage - it is still powerful yet comfortable to use. There is reality on each vibration mode and lots to choose from and it is very easy to switch and navigate on each vibe mode.
I am definitely in love with this and will definitely recommend to my girlfriends